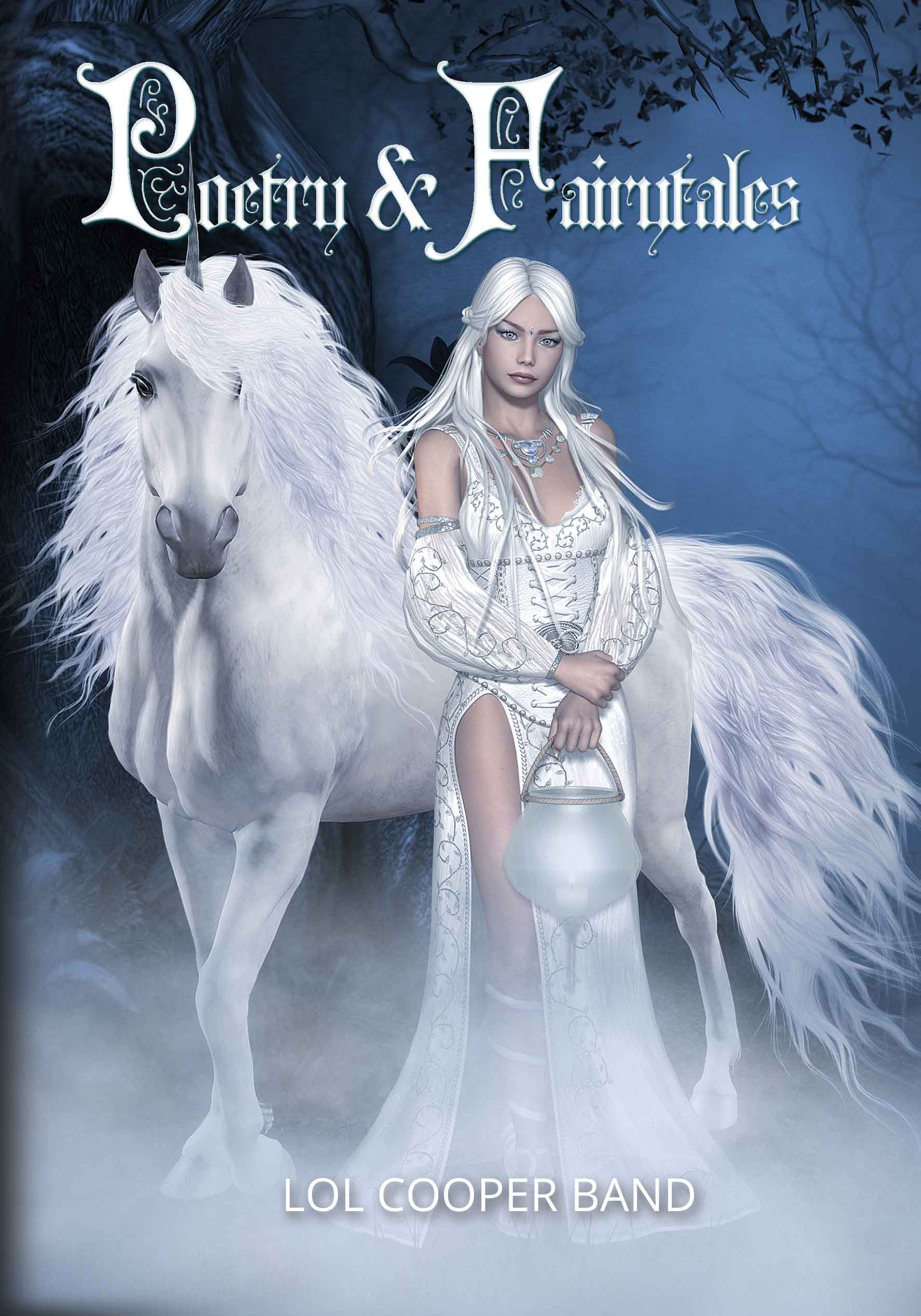 Poetry & Fairytales Book, CD Album & Music DVD
As a collective of creative artists, the Lol Cooper Band members have joined forces to create a theatrical entertainment medium for a new musical experience.
In short, in place of the trite marketing hype and stale platitudes that usually accompany a promotion, here's our attempt to be as honest as we possibly can be about what Poetry and Fairytales has to offer. This is for people who want to become friends of the band and for the band members themselves.
The package consists of an eighty-two page hardback book of poetry, lyrical and biographical content. In addition, there is photography and digital art to accompany the album and video in the form of both a CD and DVD, which can be found inside the front and rear covers. Have a look at the website to sample a homogenous trio of listening and watching in a novel format, whilst reading into a magical, steam-powered content. Have you been satisfactorily entertained? Please help us to continue, by buying Poetry and Fairytales. By doing so, you will have assisted us in the process of enablement; we would love to have the resources to do more of the same.